The Plan
The San Gabriel Valley Greenway Network Strategic Implementation Plan will transform our watershed
into a
modernized network of bicycle and pedestrian pathways
.
This is what many of the San Gabriel Valley flood channels look like now (click to expand):
Communities along the network will get to share their thoughts about design and local uses. Depending on the space, it might include things like this: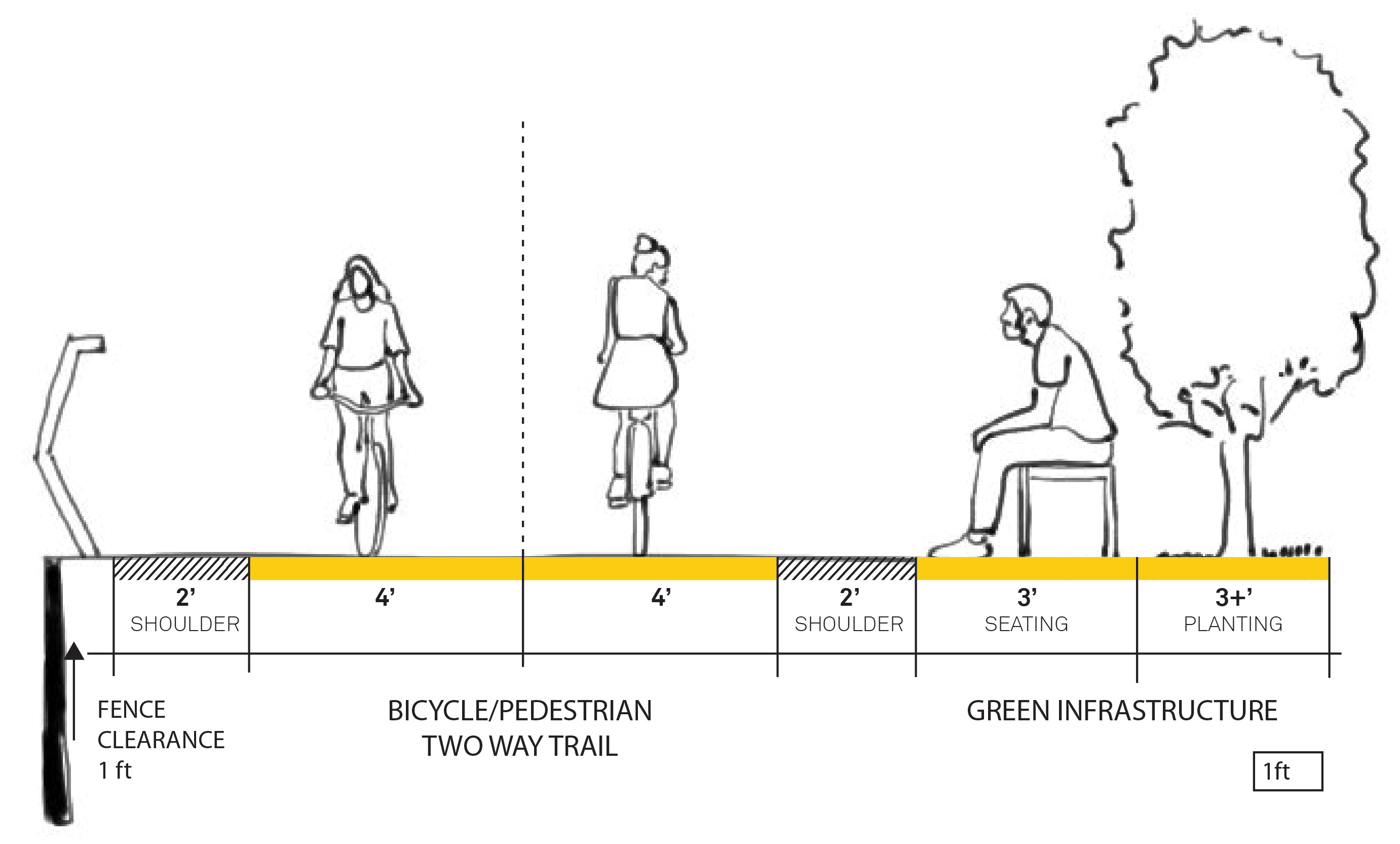 [Design by Studio-MLA]
There are already Greenways in the San Gabriel Valley.
Rio Hondo has bike trails and greenspace that are part of the Greenway. Near Whittier Narrows, the Greenway links to walking trails and picnic areas. In San Gabriel, the Greenway includes spaces for exercise and connects to a park.